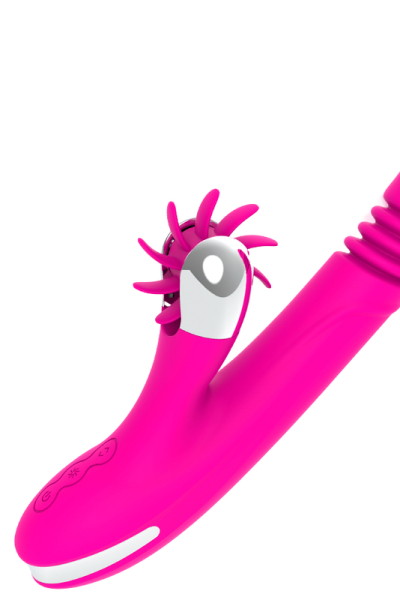 There are so many misconceptions about sex and adult toys. Many believe that these toys are unhealthy and have an adverse effect on a person's health and relationship. So, it may come as a surprise to learn that one study conducted by Indiana University in the US found that nearly 45% of men and 53% of women between the ages of 18 and 65 have used vibrators during their sexual interactions. Researchers reckon that vibrators and other sex toys are not just for fun and boosting pleasure; they can also be healthy.
Health Benefits of Sex Toys for Men
Men may suffer from premature ejaculation, erectile dysfunction, post-surgical complications, and lack of libido. In such circumstances, sex toys can help with these issues. For instance, a constriction ring can help a man maintain erection for a longer period, keep the erection firmer, and delay the ejaculation.
There are vibrators that are specially designed for men. These can stimulate the nerve endings and help men get an erection. They also work to delay ejaculation since these male vibrators offer a different sexual sensation compared to manual masturbation.
Penile suction devices help men get an erection, and if they cannot get an erection for penetration and sexual pleasure, they can use strap-ons and penile sleeve to satisfy their partners.
Health Benefits of Sex Toys for Women
Medications for cancer treatment, depression, allergies, heart conditions, and blood pressure can not only affect sexual function but also sexual pleasure. Likewise, menopausal symptoms, multiple sclerosis, and other neurological conditions can wreak havoc with sexual pleasure.
Health experts recommend using sex toys for certain health conditions, such as vaginal atrophy, vaginal tightness, and lack of arousal. The toys can improve sleep and overnight sweating in menopausal women. Using a slim vibrator with high-quality lubricant can boost blood flow to the vagina, improve some of the vaginal conditions that come with menopause. It can stretch the vagina, allowing painless penetration and improving vaginal lubrication.
Vibrators can help with sexual stimulation. This can be beneficial when women experience reduced sexual sensation, inability to achieve orgasm, or low libido.
Other Surprising Benefits You Should Know
When you use sex toys to achieve orgasm and enhance sexual pleasure, it has other health benefits that many do not know. These toys can alleviate pain, improve immunity, boost brain power, and reduce stress.
Sex toys can be used by people of any age. Many older women experience their first orgasm using a sex toy. These toys can allow people to experience sexual intimacy and pleasure even when they cannot have penetrative sex.
When couples want to introduce sex toys into their bedroom, it allows them to have an open and honest dialogue. As a result, it brings them closer, and their sex lives benefit from the openness and honesty that they share.
Choosing the Right Sex Toy
It is advisable to choose sex toys that are made from skin-safe materials, such as silicone, metal, ABS plastic, and toughened glass. Jelly and latex rubber are porous and that makes them difficult to clean. Also, they degrade over time. It is best to choose a pH-balanced lubricant when using sex toys. That will not affect the toy or you adversely.
If you have a sexual health problem, it is advisable to first consult a physician for the right advice and then choose appropriate sex toys.